Magni Music - the best music player anyone can see
"...nothing can be said to be certain, except death and taxes"  - Benjamin Franklin
With apologies to the great bespectacled one, I must respectfully add  "and failing eyesight."
Whatever the reason, many otherwise delighted users of iOS devices get frustrated by the tiny fonts and UI elements of iOS music players. Without exception they seem to be designed for 16 year old eyes. As if aging isn't obvious enough to the rest of us, the need to reach for reading glasses just to search for a song is depressing. And what about people with vision problems, like my amazing 96 year old father in law Frank, who has macular degeneration that makes reading of anything smaller than the newspaper headlines a challenge?
I created Magni Music just for Frank. He needed a music player with large readable fonts and intuitive gesture-based controls. My development mantra was to keep it simple but elegant. When I handed him my old iPad (first-gen) loaded with Magni Music and his CD collection it allowed him to browse and select songs again rather than ask someone else for help. I found a tabletop iPad stand with good speakers and it instantly found pride of place next to his easy chair. His appreciation of my app is probably the best feeling I have had since starting to develop software. 
So why not dust off YOUR old iPad ( iOS 6.1 or newer), put Magni Music on it and give someone in YOUR life the biggest, simplest MP3 player they've ever seen. And of course, after such a good deed, YOU can justify upgrading to a new iPad Air. Don't forget to install Magni Music for yourself though  :-)
The iPhone screen is even more challenging for people with vision difficulties but even if you have great eyesight, there are situations where you need a clear functional screen that you can read at a glance.  Need to be able to see your iPhone while it's sitting in a dock next to your stereo? Try Magni Music.
Magni Music also makes a great music player for in-car use on either iPhone or iPad. The swipe gestures make it easy to use without taking your eyes off the road. Oh, and it continues to play in the background if you are using the Maps app.

Whatever your reason for seeking out a larger but still elegant music player app, Magni Music may be just what you are looking for.
 Magni Music features: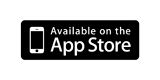 Universal app runs on all iOS devices (iOS6.1 or later)

Big clear title, artist and album text that scrolls if necessary

User friendly swipe-driven interface for most functions 

Big artwork is just a tap away. 

Useful Now Playing screen offers instant track selection within the current album

Quick browsing by Artist, Album, Song, Genre or Playlist 

Full-time track progress indicator and optional time elapsed or remaining readout

Built-in help overlay to remind Mom how to use it (1-second touch on artwork). 

Song scrubbing control if you need it (1-second touch on play button) 

Plays music from iCloud just like the iOS Music App.

Music still plays if Magni Music is not the currently running app.