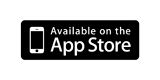 Our newest iPad game is for all the word lovers who yearn for a solo game with Scrabble-like wordplay.
We call it Key Solitaire and we think you'll find it both unique and challenging. 

Beautiful graphics, simple yet stimulating gameplay…

    .. a fun and addicting game ..            … Good brain stretching fun ...
                                                                         (genuine AppStore Reviews)


Key Solitaire uses a 19x19 board with a 10 letter rack. The object of the game is to cross the board from any starting corner to the opposite corner diagonally, using the fewest words possible. 
Crossing the board in 12 words is easy, 10 is an accomplishment but 8 or even fewer.. challenging.
Key Solitaire features attractive animations, lots of game-options, realistic tile handling and much more.
Try it for yourself. v2.0 features even more exciting options like premium multiplier squares and lots more.
Word games live or die by their dictionary support and we have several… 
170,000 US Competition words (TWL)
154,000 UK English words 
Built-in iOS dictionaries in French, Spanish or UK/US English
NOTE: The iOS dictionaries were suggested by a beta-tester who was learning a second language and wanted to practice their vocabulary. The game is NOT multi-language, just the dictionary choice.