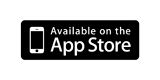 We have Farkle games specifically tailored to the iPhone OR the iPad. 
Farkle is a  fast moving game of chance, strategy and risk. Designed for 1 or 2 players with an optional AI opponent for solo players. 
Facebook Farkle players will find our "best of 10" mode familiar together with the optional Facebook rules which are different from traditional Farkle. The built-in AI is scrupulously fair while keeping you on your toes.
Classic and Facebook style "Best of 10" game
Solid (but absolutely fair) AI opponent to challenge you
Standard Farkel or popular Facebook style scoring 
All the popular Farkle options: 

Selectable points to open
Selectable points goal
Hot dice rule
Last Chance rule
Small Straight rule
Triple Farkel rule

Records: Best Game, Best Turn, wins & losses to AI etc.
Fun Awards you earn as you play (Single & Two player) 

The best Farkle game for iPhone,  period.            .. very addicting..
           .. If you like dice games you need to try Farkle Arkel ...

                                                                         (genuine AppStore Reviews)


Arkel - It's Farkle  ( iPhone ) 
Designed specifically for the iPhone/iTouch this game has all the features listed above together with hi-res graphics for the retina display.
Farkle Arkel ( iPad Game )
Heavily customized for the ipad, Farkle Arkel makes excellent use of all the extra real-estate by addiing things like swipe gestures, custom ultra-clear hi-resolution dice and other graphics.