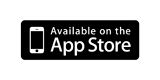 Tired of paper & pencil scorekeeping for 5-dice games like Yacht?
Let your iPhone or iPad do the heavy lifting. 
YahScore takes the elegant interface of our Yachats game and adapts it to help you keep score of a real 5-dice game with up to 5 players. But don't take our word for it, listen to some of the comments on the Appstore:

… easy to just pass the phone instead of writing sheets


         … does exactly what it claims and does it very well



...Perfect App! Had no scorecards and this made a great night


   - Simple, intuitive, single-screen interface
   - Universal App (all-orientation iPad support)
   - Retina display graphics
   - Automated scoring - just a few touches for most categories
   - New tournament scoring
   - New spreadsheet-style score history
   - Customizable Yachats (5-of-a-kind) category name
       Best of all it's free!
If you like using YahScore we'd love to hear your thoughts and suggestions for future releases